Web Design Services | Denton, TX
Distillery Creative is a nationally recognized web design, development, and optimization agency with nearly 20 years of experience working with clients in Denton, TX, and beyond.
We specialize in crafting custom web designs and effective marketing strategies for our Denton-based clients. Our web design is effective because we begin every project with rigorous research and strategy to guide our design and development. We distill our clients' message to reach their target audiences, and we leave nothing to chance.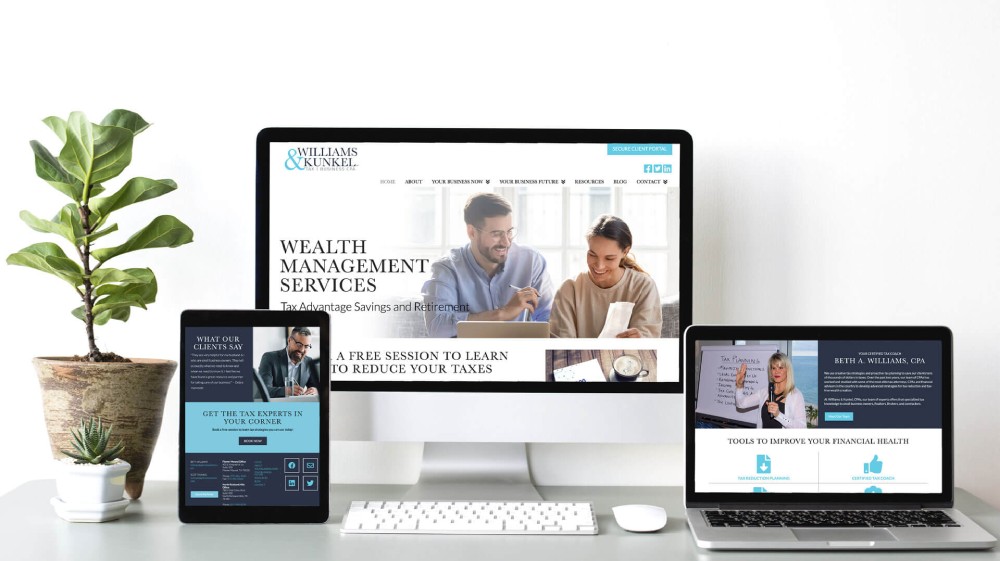 Our Website Design Services Include
MARKETING ANALYSIS
We start by asking our clients the right questions when conducting the market analysis. This process provides us with a clear understanding of how we will brand our client and position them among the competition in their market–how we will tell their story. This will guide us as we develop the content strategy–the next phase of our process.
CONTENT STRATEGY
Content strategy is the plan we follow for the creation, publication and management of useful content. We develop the strategy by drawing from our clients' business goals and the specific needs of their usery. We distill content and clearly define which content will be published and why.
SEARCH ENGINE OPTIMIZATION (SEO)
SEO is the practice of increasing the quantity and quality of traffic to a website through organic search engine results. We begin with a website audit and extensive keyword research to generate a strategic plan for the content development of each page to engage users and drive business growth.
COPYWRITING
Copywriting is one of the most essential elements of effective online marketing. Copywriting is the art and science of strategically delivering words that move the user to some form of action. By delivering transparency and useful content, your business grows website traffic, readership, and brand loyalty.
BRAND IDENTITY
Brand identity is the collection of all elements that a company creates to portray its core values, credibility, and personality to its consumer. We start by getting to know your business well. We use this information to inspire designs that capture the essence of your company in the development of a logo, website design, and marketing materials.
RESPONSIVE WEB DESIGN
Responsive web design allows us to design and build websites that provide the best viewing experience for your users across a wide range of devices—from a smartphone to a 27" monitor. Our web designs dynamically change depending on the users' device and allow easy reading and navigation improving the user's experience.
CONTENT MANAGEMENT SYSTEM
A content management system or CMS is software that is used to build websites and create content to be published on the internet. We develop our websites with the most widely accepted and powerful CMS platform–WordPress. Our customers ask for it because of its ease, and Google prefers it, which improves your search engine results.
CUSTOM WEB DEVELOPMENT
When you hire Distillery Creative, we will deliver to you a custom website design that satisfies you business' unique requirements. Unlike using a pre-built template for your site, our web design process includes marketing analysis, SEO, content development and brand identity, and the end result is a cust
Our company has been working with Distillery Creative Marketing Group for many years. We recently worked with them to update our website. We are beyond pleased. They provide excellent service! Suzanne was extremely helpful in guiding us through the whole process. Distillery Creative is a very skilled and knowledgeable web developer with a passion for the work they do. They are guaranteed to deliver the best quality possible!
Beth Williams, Williams & Kunkel, CEO
Our Website Design Process
OUR PROCESS
Our process is simple: we listen before we create, then we measure and repeat. We refine because we're never satisfied. We test, hone, and customize our process to better suit your specific goals, and we work to redefine the digital experience in your industry.
ANALYSIS AND STRATEGY
We don't only listen to your needs; we dive deep into historic performance data and identify what works and what doesn't. This fuels our information architecture, content strategy, and design.
CONTENT CREATION
We don't have to create the content, but we'd like to. They are many benefits of hiring a copywriter to write your website copy but to keep this paragraph short and to the point, we provide an outsiders perspective and have years of experience writing for the web.
WEBSITE DESIGN
Designing websites has been our bread and butter since 1999, and we've been pushing web design boundaries since. Over the years, we've developed a process that helps us efficiently design websites that capture your audience's attention and guide them down the conversion funnel.
CUSTOM WEB DEVELOPMENT
We meticulously develop adaptable, responsive websites that are simple to update and customized for each client's specific needs. Additionally, we've helped our clients develop custom plugins to streamline content updates and easily track problems, users, actions, and more.
POST LAUNCH
We continue to work with our clients post-launch on digital marketing efforts, web design changes, development improvements, or simply keeping their website up-to-date with the latest browser and security updates.
Suzanne Reid
Content Developer
Christine Olmstead
Creative Director
Armando Gomez
Director of Technology
Laura Scala
Social Media Strategist
Esther Anderson
Web Designer
Cynthia Rachel
Assistant Project Manager
Morgan Arnold
SEM/SEO Specialist
Our team of digital experts is ready to help you with your next project.